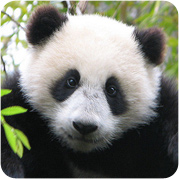 The Google Panda update is well and truly rolled out to UK sites.
Some sites lost a high percentage of their traffic, others were unaffected. To minimise your site exposure to the new rules, consider the following 5 very important tips:
Unique content is more important than ever
Links from low quality directories and blogs are worth less
Quality relevant backlinks are worth more
Quality relevant links from authority sites are worth more
Remove duplicate (and spun) content or risk being de-indexed.
Keep your site within the new rules and your traffic will return and if you were unaffected, significant gains could be realised.
2 Responses to "Top 5 Tips since Google Panda Update"
SEO Perth - Nick's Software Says:
August 4th, 2011 at 12:45 pm

Point 5 is a difficult to prove, especially when same articles are now published on hundreds sites. I would reformulate no 5 – auto-generated, useless articles having duplicates will bring u down – Panda rules

Michael Keefe Says:
June 21st, 2012 at 4:14 pm

I agree that these 5 tips are the basic tips to get the blog a good rating with Google. But Google seems to be coming up with new and new ways against webmasters. No idea what they will come up with next.
Leave a Reply