Multi-Domain Web Hosting New!
Our multi-domain hosting packages are perfect when you need to manage more than one website: Reduce costs by purchasing a single web hosting plan. Simplify management by managing all of your websites under a single hosting control panel login.
In effect, purchasing a multi domain hosting account that supports up to 5 hosted domains is like purchasing 5 web hosting accounts for the price of 1 - it's that good!
Why you NEED Multi-Domain hosting...
Many individuals and businesses require more than a single website or blog. Here is a typical example.
"Colin has 3 businesses. He sells carpets, curtains and beds. He needs three different websites for these three different businesses. A multi-domain hosting account supporting 3 domains is perfect so he only needs to purchase a plan that supports at least 3 hosted domains!

Colin also has around 15 domain names that are carpet, curtain and bed related which he wants to redirect to the relevant hosted business site. Colin uses an SEO friendly 301 redirect for each domain sending all visitors to these domains to the correct site keeping the search engines happy!"
It would be easy to confuse multi-domain hosting with redirecting multiple domains to the same website. There are no limits to how many domain names you can point to one website. Multi domain hosting refers to the hosting of entirely separate websites each of which can have an unlimited number of domains redirected to them.

How Multi-Domain Hosting Works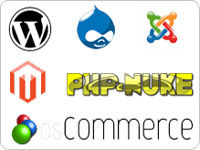 Until now, each web hosting plan supported a single domain name, this allowed you to host one website for each hosting plan. With multi-domain hosting, you can host multiple websites under a single hosting account.
Each website has its own FTP credentials, email, webmail and DNS features. So, if you need to host more than one website either for yourself or your clients, multi-domain hosting is absolutely perfect for your needs.
Connecting additional domains is easy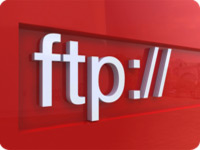 Simply login to your Hosting Control Panel, click "Domains", "Create Domain", then select your desired FTP username and password - done!
To connect your new domain name to your multi domain hosting account, change the nameservers on your new domain to the same as your initial hosted domain. you can use domain names from any domain registration provider with all of our multi domain hosting accounts.
Why is this such a great feature?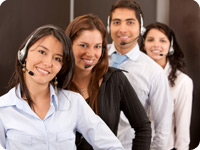 If you are a web designer and you manage multiple websites or wordpress blogs, then our Multi-domain hosting plans are perfect for you, saving you management time and money.
Purchase a single Multi-domain hosting plan such as Pro SSL and host 10 client websites for the price of a single hosting account. Manage all 10 accounts from a single login. Now that is cool!
Related items