Getting the most out of your Domain Name
Domain registered, so what now?
There are several options now ahead of you and we'll cover them all here. There are no configuration costs for using your domain name so feel free to experiment – you can change your domain settings as often as you wish.
First things first…
1) Make sure your domain name is correctly registered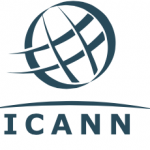 Once you have submitted your domain registration order and successfully paid, your domain registration request is immediately submitted to the appropriate registry. The domain should be showing as registered to you within a few short minutes. A common reason for rejection is "invalid postcode" or an invalid address.
All registrars are now strict regarding domain ownership validation. Here is more information on .UK Data validation and ICANN Data validation.
To verify that your registration was successful, go to our WHOIS lookup page and type in your domain name eg. yourdomain.co.uk. If the result is "no match" or "not found" and you have paid for your domain name then you must contact the Helpdesk immediately as it is possible that you registration request has been rejected
If your WHOIS record display the correct information then your domain name is safely and successfully registered.
2) Did you purchase your domain name with a Web Hosting package?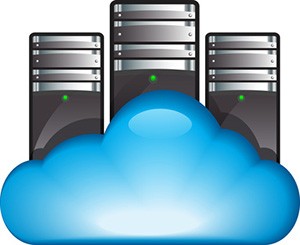 If so, that's great! So you have a full hosting package with your domain name, you need read no further here as your domain name will be automatically connected to your web hosting service and your web hosting control panel is in control of all aspects of your domain name.
The domain parking features are not active when your site is hosted. All of these features have a web hosting equivalent. You can find a full suite of Web Hosting Video Tutorials to assist you further.
3) Manage your Domain features through the Client Area
Your domain name control panel is your domain control centre. Everything you could possible want to do with your domain name is done from here such as setting up aliases (email prefixes), email forwarding, web redirection, changing nameservers, changing IPSTAG or UNLOCKing your domain name. Everything, I think you get the picture!
All your domains are managed through the Client Area:
Login to your Client Area and go to Domains > My Domains
Click Manage on the desired domain name
4) Connect your domain to a hosting service
If you intend to use your domain name with another web host then you need to change your domain nameservers. See How to: Change your Nameservers.
If you already have a hosting service with UKC and you wish to host this domain on an existing hosting account then see How to: Add Websites using Domain Names
5) Using the FREE Domain Parking services
There's a lot you can do with your domain name by just leaving it parked with UKC.
To get the most from your domain name, check out the following guides:
---
Low Cost Domain Registration from £4.99/year
---
Domain Registration – Quickstart Guide
written by UKC
average rating

4

/

5

-

12

user ratings