Need to Contact Us? We are accessible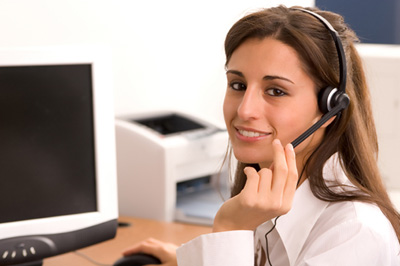 We pride ourselves on our efficient handling of communications with both existing and prospective clients.
Over the last 10 years we have developed a fast efficient method for handling all enquiries passing through our company.
All enquiries logged generate unique tickets that are tracked internally to help ensure a comprehensive paper trail of communications is kept so that all of our consultants are aware of the history of a particular enquiry or problem.
The eSupport Helpdesk is a secure, authenticated gateway for two way communication with our staff for all aspects of your account. Not just a support tracking system to submit your technical problems for advice and resolution.
Online Support Resources – 99% of answers are waiting in here
Before contacting support, we expect users to have browsed for a solution to their problem. The majority of questions can be answered through our help pages, live tutorials or knowledgbase. Try searching the knowledgebase.
Contact Us Electronically – Submit a ticket to a department
If you are unable to locate an answer to your enquiry or problem then you need to contact our Support Teams for assistance. Our Live Support is active 24 hours per day 7 days per week including bank holidays.
Customer Feedback – We have a clear complaints procedure
We strive to provide excellent levels of service and value for money to our customers. However, if any customer wishes to praise or complain about any aspect of UK Cheapest services, please contact our Helpdesk where your enquiry will receive priority. Review our complaints procedure.
UKC undertake to acknowledge any complaint promptly, and to confidentially, effectively and fairly deal with any issues raised. We endeavour to respond to any communications within one working day of receipt.
Report Network Abuse – We are tough on abuse
We take the enforcement of all terms and conditions seriously, and we aim to run a clean network which operates on fair principles. We also investigate all reports of abuse. Submit an Abuse Ticket for immediate attention.
Core Business Hours – When all team members are present
Our core customer service and Helpdesk hours of business are 0700 to 1800 weekdays. Our servers are monitored 24 hours per day, 7 days per week. Out of hours outages should be reported to the helpdesk. Your helpdesk tickets may be responded to at any time. Support is not limited to our core opening hours.
Contact us By Email – Escalate your enquiry using email
For the fastest response, simply contact us via the Helpdesk eSupport system. The highest priority is given to the ticketing system. Email is not a fast method to use, not only might your email be incorrectly removed as spam, if it does get through, it will be mixed amongst the many spam emails that are received daily.
If you have not submitted a ticket your email will not be received.
When contacting us by email please include your ticket reference number
If you do not include your ticket number in your subject header your email will not be received!
Contact us By Post – Snail mail is still a last resort option
If your enquiry is not urgent at all, you can still contact us using pre-historic means. Send us a letter, smoke signals no longer accepted. We strongly suggest that this is a last resort due to time and effort required on all parts. Do not send cheques or paper payments to this address – or any other address.
Registered Office
UKC HOSTING LTD
86-90 Paul Street
London
EC2A 4NE
Company No: 14469003
Contact Us
written by UKC
average rating

1.8

/

5

-

174

user ratings