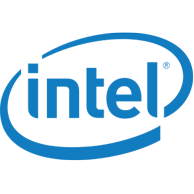 Fix Packet Loss Issues with IGB Driver
igb-x.x.x.tag.gz is designed to work with Intel® 82575/6, 82580, I350, and I210/211-based adapters/connections under Linux*. The latest version and earlier versions of this driver are available from SourceForge.
Version 5.0.5k is buggy and will result in serious packet loss. Find which driver version you are using.
# ethtool -i eth1

driver: igb
version: 5.0.5-k
firmware-version: 1.52, 0x800007ae
bus-info: 0000:01:00.1
supports-statistics: yes
supports-test: yes
supports-eeprom-access: yes
supports-register-dump: yes
supports-priv-flags: no
If you see a version below 5.2.15 then upgrade immediately.
Network Adapter Driver for 82575/6, 82580, I350, and I210/211-Based Gigabit Network Connections for Linux Packet Loss
written by UKC
average rating

5

/

5

-

1

user ratings