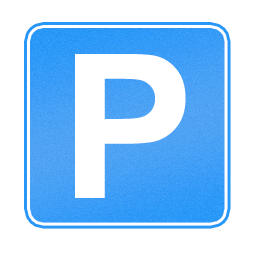 All domain names parked with UK Cheapest have free access to many resources such as email forwarding, web redirection, DNS management and much more. So there are many reasons why you should park your domain names with us.
Which domains are automatically parked?
If you register a domain name and have not purchased a web hosting service for that domain name during the checkout process then your domain name is considered parked.
What does this mean? It means that your domain name has not been pointed to any specific hosting server and so it is connected to the domain parking server MICROLITE1.COM thus enabling all the services that we provide with all customer parked domain names.
Troubleshooting non-working parked domains
There are situations where your parked domain name may have stopped working or where your domain name was previously hosted and now you want it parked. In these cases there are a number of steps to the process to ensure that your domain name is parked properly.
Has your domain name expired?
If you domain name has suddenly stopped working and you have not made any changes to the domain name servers or DNS records recently then your domain name may have expired. Check the expiry date in the Public WHOIS or contact Live Support and ask them to check for you. Renew your domain if necessary.
Is your domain name connected to the parking server?
For your domain name to be parked it must be pointing to the parking name server using the correct name servers. Again, view your name server settings by viewing the the Public WHOIS record, you should see the name servers set as follows:
Name servers:
ns.microlite1.com
ns2.microlite1.com

If your name servers are not set to MICROLITE1.COM as above then your domain name is not pointing to the parking server. Login to your Domain Control Panel or ask Live Support to modify your name servers accordingly. Note that any name server change that you make are subject to a 24 hours propagation delay.
Has your domain name been registered for more than 24 hours?
If you domain name is a recent registration then you must allow time for the domain to register and for the new DNS zone to fully propagate the global internet. For .uk domain names you can expect results within 24 hours however for global .tlds such as .com you need to allow up to 72 hours.
Is your DNS zone present and active?
The fact that you have reached this far means that it probably is not active. There are a few reasons that this may be the case. The most common is that you have pointed your domain name to the parking name servers but the DNS zone has not been created for this domain.
To confirm whetjer your DNS Zone is active visit IntoDNS and run a report on your  domain name.
Ask Live Support to create/recreate your domain DNS zone. The only other problem is that your DNS zone is not valid – possibly after a recent change to your records. Again, ask Live Support to reset your DNS zone as new and re-apply your DNS record modifications carefully. 24 hour Propagation delay rules apply.
DNS can be tricky – let us help you
Remember you can ask Live Support to apply your DNS changes, simply copy+paste the instructions you received from your new host and our support teams will assist with the modifications.