UK-Cheapest.co.uk now accepts payments processed by Stripe. This enables clients to pay with all popular credit/debit cards as well as ApplePay and GooglePay.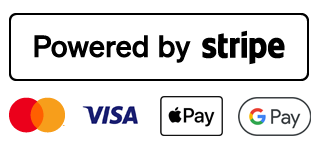 What is Stripe?
Stripe is a payment services provider that lets merchants accept credit and debit cards or other payments. It is used by some of the world's largest companies, including Amazon and Shopify.
Millions of businesses of all sizes – from startups to large enterprises – use Stripe's software and APIs to accept payments, send payouts, and manage their businesses online.
What payments does Stripe take?
As a payment processor, Stripe allows business owners to accept payments from credit and debit cards and processes those payments. Using Stripe, businesses can also accept payments from mobile wallets and buy now, pay later services. Stripe also supports payments in a variety of currencies. Stripe Payments is the software that processes those payments.
Are Stripe payments safe?
During checkout, clients never leave the UKC Customer Portal. Complete personal card information goes directly to Stripe and is never visible or stored within any UKC servers or databases. Only last 4 digits may be stored for your own reference. The Stripe API handles all refunds and obtains transaction information.
Stripe has been audited and certified as a PCI compliance Level 1 service provider, which means it has to undergo an annual compliance report and routine security scans and tests. Stripe encrypts all customers' credit card numbers and stores decryption information separately, which means Stripe can't see credit card numbers without taking extra steps.

Stripe Payment Processing
written by UKC
average rating

4.2

/

5

-

6

user ratings