Cheap web space – with a free .UK domain name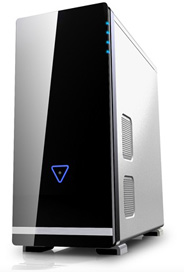 Not all cheap webspace packages are the same. It's not what you get that matters, it's what is missing that really matters most.
All our cheap webspace solutions are backed by our unconditional 30 day satisfaction money back guarantee. No quibble, no questions, no risk.
With free webspace setup, no advertising banners, and no FTP dial up or upload restrictions – there really is no catch with our web hosting solutions.
What's the difference between webspace and hosting?
During the early days of the internet (not so long ago!) the space that you would store your website on a server was referred to as webspace. Only later, as more and more features were added that webspace began to represent the amount of file space that you get with your hosting package.
Hosting now refers to the full service, which means webspace and other services provided usually include email, webmail, ftp, pop incoming mail server, smtp outgoing mail server and more. So, as you can see, webspace now only refers to a single part of the hosting package.
Why use UK Cheapest as our webspace provider?
We keep our servers up to date. Fast response, highest security.
You don't have to worry about your SMTP server being blocked by your ISP. You can use any ISP to send email even if your ISP blocks SMTP port 25 outgoing email (eg AOL, Orange, BT etc), we offer port 587 as an effective workaround.
Essential services such as POP, SMTP, Webmail, Password Management, Unlimited FTP upload access, web statistics, PHP, CGI, Perl and much more are included as standard in ALL cheap web hosting accounts.
Website visitor statistics in all manner of charts and figures are included as standard with all hosting accounts.
I would like a free .UK domain name with my cheap webspace, what do I do next?
No doubt you have already thought about your desired domain names? If not, it's time to start thinking! Or simply experiment, type potential domain names in to the search box below and have a look what is available. All "Unlimited" plans come with a free .UK domain name.
How easy is it to upgrade my cheap web space package in the future?
Upgrading is easy and can be done at any time. Your will receive account upgrade options with your order so do not worry about ordering a package that is too small. Order what you think is necessary and upgrade as when needed.
Cheap web space – with a free .UK domain name
written by UKC
average rating

3

/

5

-

2

user ratings