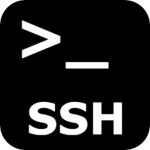 How to use Plesk httpdmng to rebuild a single domain
Rebuilding all site configurations can take a considerable amount of time, especially if you have many domains hosted on your Parallels server – so it's best to avoid this where possible.
If you have made a change to only a single domain configuration (in vhosts.conf for instance) you will need to rebuild the configuration but for speed and performance there is no need to rebuild the configuration for all domains.
At the command line issue the following:
# /usr/local/psa/admin/sbin/httpdmng --reconfigure-domain domain.com
Within 15 to 30 seconds your domain configuration will be updated.
Use httpdmng to reconfigure a single domain
written by UKC
average rating

3.4

/

5

-

10

user ratings