How to Create a Great Website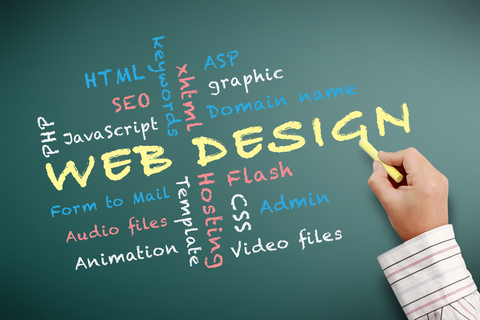 If you want your business to be a success you must have a website, otherwise you're missing out on a huge audience.
However any old website won't do – it must be a usable one. So with that in mind, here are some practical tips to get you started.
1. Don't delay.
Don't hang around: buy your domain name now if you haven't already and put up a holding page to let people know you're developing the site. Get the basic bones of the site up and running and then develop it as you go along. This way you'll build an audience right from the very beginning.
2. Focus on appealing to your ideal customers.
Do you know who your customer is? All successful websites are built on this knowledge. Keep it simple and focus on providing them with exactly what they need. Know who you are aiming to connect with before you start building the site so you are heading in the right direction.
3. Invest in a web designer to create your website.
It might be tempting to do everything yourself, but expert designers are experts for a reason. They know how to appeal to your target audience and build the website so it is easy to navigate and use. You'll also get a much better quality website in a shorter amount of time than it would take you to create one yourself.
4. Minimise your use of images.
Images and graphics do have a place on a website. However they shouldn't dominate the text, because ultimately people will visit your website for information rather than images. Using too many of them can also lead to a much slower loading website, and that could send some people elsewhere when they want their information quickly.
5. Make sure the site works with all browsers and screen sizes.
If you hire a web designer they'll do this for you – taking another headache out of your list of things to do. Your site might look great for someone using Firefox but it may not appear properly for someone using another browser. You want it to look its best at all times so people don't give up and go elsewhere.
6. Make sure you are easy to get in touch with.
A key part of developing your website is to make sure all your contact details are included. It is incredible how many people forget to do this. Make sure the information is easy to access from all parts of the website too. If someone wants to get in touch but can't find the required information, they'll go elsewhere.
7. Entice people to come back by letting them know what's coming in the near future.
This is another good way to pique people's interest. Perhaps you have a new product or service coming soon. Promote it and get people to come back for a closer look in the near future. Announce a forthcoming blog post or a new web page focusing on a new area of your business for example.
8. Link to and from your website.
You don't want to link to competitor's sites, but you can link to sites that provide more information on your work or business. Furthermore it is a good idea to create quality links from other sites back to your own. This can be done through promoting your website as positively and consistently as you can.
9. Submit your website to web directories.
This is one of the best ways to get indexed in the search engines as quickly as you can. While the search engines will find your site eventually, you want them to know where you are without delay. The sooner your site can be found, the sooner you will start getting traffic. Don't forget to contact web indexers either, to ensure the URL of your website is listed in all the right places.
10. Provide strong navigation and a good linking structure.
Have you ever found yourself on a website and lost track of where you are? If you have you'll know how important good navigation is. Make sure you provide a good linking structure between pages. Again, this is something a good quality web designer can help you with. Ensure your visitors can always find their way back to the home page or to other parts of the website.
As you can see, there are a number of techniques you can use to make sure your website is strong, easy to navigate and welcoming to your visitors. The better your website is, the more likely it is people will come back and visit again and again.
10 Tricks to Creating a Great Website
written by UKC
average rating

4

/

5

-

2

user ratings